Our Approach to Teaching, Learning, Assessment
Our Offer
All our schools are supported by the team of Directors of Education who work alongside leaders to regularly quality assure school self-evaluation and further strengthen the quality of education. We know our schools very well - those schools which have capacity to help others and those which need additional support. This includes: increased leadership capacity; pedagogical support via lead practitioners; instructional coaching; curriculum reviews and leadership development.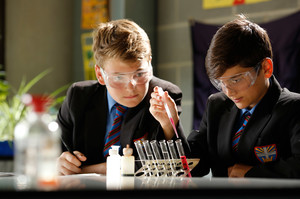 The Teacher Effectiveness Enhancement Programme (TEEP)
Our Trust has chosen to invest in an approach to pedagogy, which develops the whole child through a dynamic process that develops values and virtues, knowledge, understanding and skills and which fosters high quality relationships and fullness of life. In 2019 all of our schools participated in TEEP CPD. You can read more about this here.
As we share our common values and a shared scaffold for developing high quality teaching, we seek to secure educational excellence in a manner consistent with our Christian mission. The framework allows for teachers and schools to share ideas through a child-centred approach to learning whilst encouraging aspiration, dialogue and creativity.
You can find out more about our approach to teaching and learning here. The Trust and each of our individual academies are members of The Schools, Students and Teachers Network (SSAT).
Our Trust's approach to school improvement can be found here.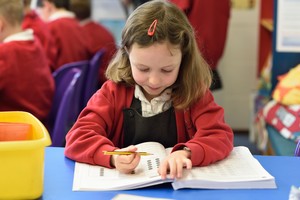 Assessment
Our academies have the freedom to determine a teacher assessment system that aligns with their bespoke approaches to the curriculum. The central team and each academy, utilises Arbor as the Trust-wide MIS and data tracking system.
Each term, reliable Trust-wide standardised assessments are undertaken within a given window, in Reading and Maths. In Years 1, 3, 4 and 5 NFER tests are used, in Year 2 NFER tests are used in the autumn term and past SATs in the spring and summer terms and in Year 6, past SATs papers. Moderation of writing takes place on a termly basis, using Trust-wide criteria.
The main purpose of using standardised assessments, is to enable teachers to clearly identify gaps in pupils' learning that informs and thoughtfully shapes their future teaching and pupils' learning. The assessments also support the judgements made by teachers and provide comparative tracking data across the Trust.
You can read more information about our bespoke approach to assessment in this rationale and guidance document. Additional information is also provided here.
The assessment calendar for 2021/22 can be found on the Events calendar page of our website.
Relationships, Sex and Health Education (RSHE)
The Trust's Statement of Intent can be found here. Each school is required to use the Statement of Intent to consult upon and develop their own school policy for RSHE. Please contact your child's school if you require further information.
Black Lives Matter
Information from the Trust on this topic is contained within our parents' guide which can be found here. Please contact us if you would like any further information.
Careers Programmes
Information regarding the careers programmes, including how providers access our secondary age pupils to talk about technical education and apprenticeships, can be found here.